If you are about to create a new startup website or thinking of making your current site more efficient, you are in the right place. This short guide for small businesses is set up for you to be able to get started ASAP and support your small business website to face competitors effectively in this changing online marketplace.
Setting The Online Context
Regardless of whether you are a freelance videographer, own your dad's hardware store, or have any type of small business, an excellent website is crucial for your business's progress.
It's no longer possible to successfully run a business without a strong web presence. Consumers constantly turn to the internet for product research and everything else that has to do with service/product information as well as brand discovery. So, owning even a simple website with a great design can provide you with a boost in your field. And if you are offering products or online services, your site can introduce you to new markets and grow your business cheaper and faster.
How small businesses can build a successful website from scratch.
Fortunately, website design software has progressed so much that it provides good user experience and makes things so much easier than before. You are not bound by knowing how to code in order to promote an engaging and functional site.

However, regardless of what program you choose to use, there are some ground rules and verified tips that will provide your website with a more professional aspect, make it reachable, and display your company in the best light. ????
1. State the main purpose of your website
A business website usually provides a space to offer comprehensive information regarding your company or simply a platform for e-commerce. No matter whether you build a simple website that gives a peek into your company or a more structured e-commerce site, the essential thing you must do is state, on the homepage, in simple terms, what your company does. Do not force customers to look around to see if your business can attend their needs.
2. Strive for a great domain name
Your domain name is a vital feature of your website. It is the URL you'll be providing to your current and potential customers and advertising on social media. For this reason, you'll want it descriptive, quick to remember and fast type in. Aim at keeping it short, and avoid abbreviations, acronyms, and numbers if possible, to avoid confusing your customer.
Here are some tricks for coming up with an excellent domain name:
Research the domain name
Check the price
Avoid nonsense
Opt for an SEO-friendly URL
Use the proper domain extension
Make the address broad to facilitate future growth
Make sure it is memorable
3. Acquire a secure, scalable website hosting with great tech support
Every website depends on a "host," a server where all of the data is stored to be accessed at all times. Hosting your own website is simply too expensive for small businesses, so you should select an external host.

Your budget will decide which route to choose. A shared web host, less pricey, means you'll share a server with other sites. Dedicated hosting will be expensive, but you get your own private server and other sites won't drag down your speed.

Research upon these is a must in order for you to pick the right choice for your business.
Here are some options and top features when choosing a good website hosting plan:
A "shared server" hosting plan
A "dedicated server" hosting plan
A "virtual private server (VPS) hosting plan
Reachable phone and/or chat support
Friendly server interface to access your server
Proper server security
4. Display a precise description of your business
Great websites are more than their static home page. You need to set up various pages dedicated to each aspect of the business, such as an accurate catalog of all your products or services, or a blog section for company news. As for your website, you need to make sure each page sustains the main goal of the website, provides a precise purpose and includes a CTA such as "Learn more", "Sign up"," Contact us", or "Buy this".

Also, the contact page, your clients' instant connection to you, is a vital section of your website, so make sure you add as much information as you can (phone number, email address and location, if relevant).

Additionally, it's a good idea to include facts about the founding team or your staff on an "About" page for your customers to associate real names and faces to your brand.
A quick analysis of the following popular systems, can help you decide upon what's best for your business:
WordPress
Drupal
Joomla
Squarespace
Wix
6. Publish your website only after testing it
Before making your site live, ensure it runs on all major browsers, like Internet Explorer, Microsoft Edge, Firefox, Safari, and Chrome. Check each page and feature on every browser to make sure that images show up, links are correct and the format is optimal. It may take some time, but this effort will save you from visitors' complaints who can't access some unchecked features.
7. Take your website to social media
Whether it is Facebook, Twitter, LinkedIn or Pinterest, social media is one of the best ways to increase your audience, reach and update customers and clients about what's new with your company. So, whenever you update your website, take it to your social media channels as well — but make sure to alternate it with authentic, non promotional social media posts.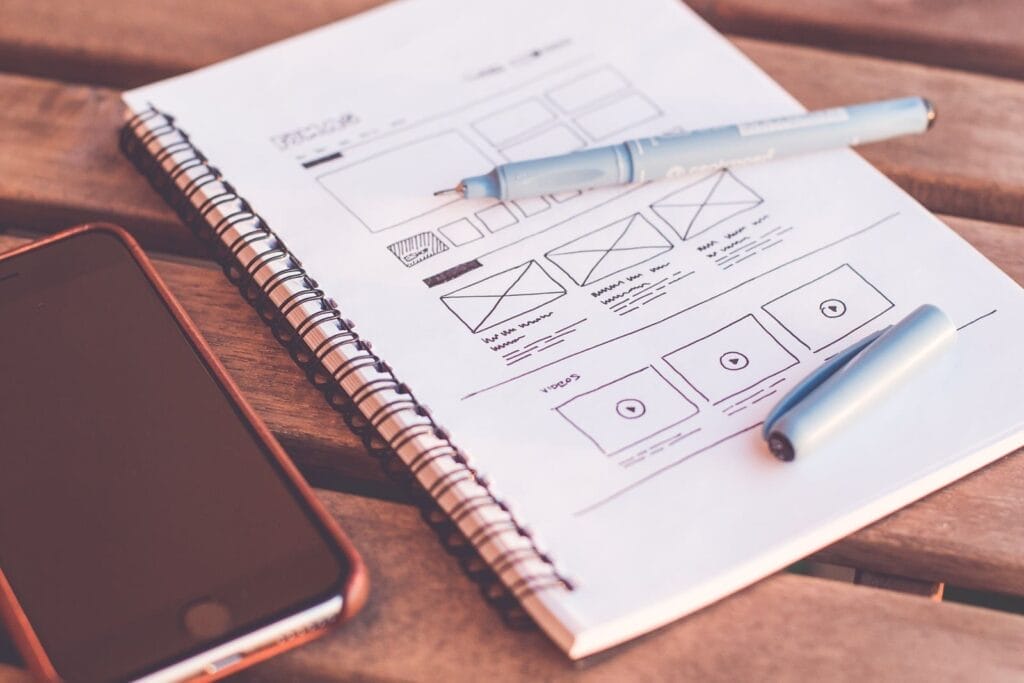 8. Opt for a memorable, and engaging website user interface

Ensure that your small business website interface sets a good impression, and drives results. You can achieve this by carrying out the following suggestions:
Choose appealing graphics and readable fonts
Ensure the graphics are compressed and optimized for fast loading
Research your competitors by analyzing their websites
Know your target audience and find out what they want from your site and simplify the process
Stay true to your brand all over your website design
Pick a perceptive navigation system allowing users to get fast to the pages they need
Offer easy to reach contact information
Include obvious call-to-actions especially "buy now" buttons where appropriate
Design the standard pages for small business websites like this:
Home
About us
Products/Services
Sitemap
Management team
Contact us
Terms of use
Privacy policy
Additional pages relevant to your specific small business
Bottom line

Building a website for your small business is considered a low-cost investment that will support you to both provide credibility and reach a larger customer base than you've ever could achieve through conventional marketing techniques.

Once you keep your website updated with fresh content and quick fixes for technical issues, you won't need to worry about "not existing" to your current and potential clients.

Let us help you and your business website achieve these goals!