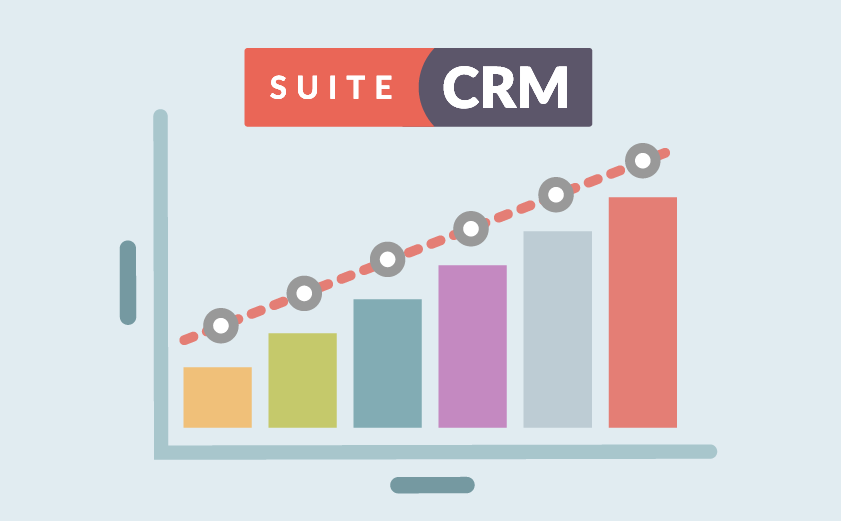 SuiteCRM is SugarCRM supercharged. It's SugarCRM Community Edition with Products, Quotes, Contracts, Projects, Reporting, Teams, Workflow, Portal, Maps, Events, greatly improved Cases and enhanced Search. It's completely open source. We think it's already as good as Salesforce and Microsoft Dynamics.
Model your sales pipeline quickly and easily. Free your sales people to do the high value selling you pay them to do, not the low value administration they hate. Produce beautifully templated Quotations, control your pricing strategies, make sure your Contract renewals are always serviced and make sure that every lead is followed up quickly and professionally. Easy to use with powerful impact.
SuiteCRM Features Overview
Customer self-service is no longer a dream. It's a snap. Manage all your customer issues through an easy to setup and use website. With secure login controlled from SuiteCRM, your service teams will be instantly notified of customers issues and your customers will know as soon as their issues have been dealt with. Free your customer service team to do the hard yards of solving customer problems, not the hard slog of interpreting and recording the problem.
SuiteCRM's workflow module is an efficient, powerful, and flexible tool that delivers advanced capability to streamline and automate repetitive tasks freeing users to focus on selling and servicing customers. SuiteCRM users can model business processes and design flexible automated actions that are triggered to run at anytime.
You would like to have your very own SuiteCRM Server?
SuiteCRM is great but not necessarily easy to install, and that is where we can help. You won't have to worry about the Server Hardware Requirements, Operating Systems, Stacks or any of the other minor preparations, optimizations and configuration. We'll take care of everything and even customize SuiteCRM to fit your brand image.