As a small business owner, you need to follow a few steps to ensure that you are not missing out on any online marketing opportunities. You can use the Internet to find prospective customers and make more sales.
These are some of the issues I will address in this article by outlining 7 tested methods for promoting a business online.
First, you need to check which of these marketing methods are best for your small business. Since every business is engaging a different audience and location, you have to employ various tools. Once you start experiencing results then you can invest more money and resources to engage more customers.
1. A business website is a must
It may sound weird and while this is obvious for many people, still more than half of the businesses in the USA do not have a website or if they have, it is out-of-date.
The first step for you is to take your business online. It depends on your budget and the type of website you want to create on how will you do it but the basic rules you should follow are:
Obtain a domain name by registering a .com or .net domain name for your company.
Host your website on a reliable hosting provider and don't always go for the cheapest solution.
Make sure that your website loads as fast as possible.
Make it mobile-friendly as more people use their mobiles to search the web than desktop.
Provide information about your business, products or services in a professional way as this is the primary mission of your website.
Choose something really simple and functional rather than a stylish version but slow and non-user friendly.
2. Optimize your website for search engines
If getting a website is the first step, then the second step is to ensure that your business website is search engine friendly. The more generous you are with the information you can offer to search engines about your website, the higher your chances of receiving traffic.
3. Desktop is obsolete
The majority of Internet users are handling a variety of devices besides the desktop and your goal as a business owner is to make sure that your website is accessible to the device of their choice.
Whether it's a smartphone, iPad, Android Tablet, Amazon Kindle or even TV (Smart TV, Google TV, Apple TV) internet users should find, read and connect with your website with ease.
The optimal way to ensure this is by adopting a responsive web design, turning your website adaptable to different screen sizes and resolutions.
4. Consolidate your online reputation
As an entrepreneur, you already comprehend the importance of the reputation of your business and that this is something you consolidated with meticulous moves and patience over time. You also understand that a great reputation will make people trust you, this leading to sales, loyal customers and more.
So, the Internet is no exception to this primordial rule. You need to put serious efforts into building your online reputation as a trustworthy service provider or retailer. You can achieve that by constantly providing quality services and products to your customers and ensuring excellent customer service
To make sure that the online world knows that you are a reputable and trusted company, social media is the modern way to spread the word.
Social media networks include millions of active users per day, helping your business simultaneously building its brand and finding potential customers.
By running precisely targeted social media campaigns, publishing valuable and high-quality content on a regular basis and connecting with people in your niche, you can gradually consolidate your online reputation.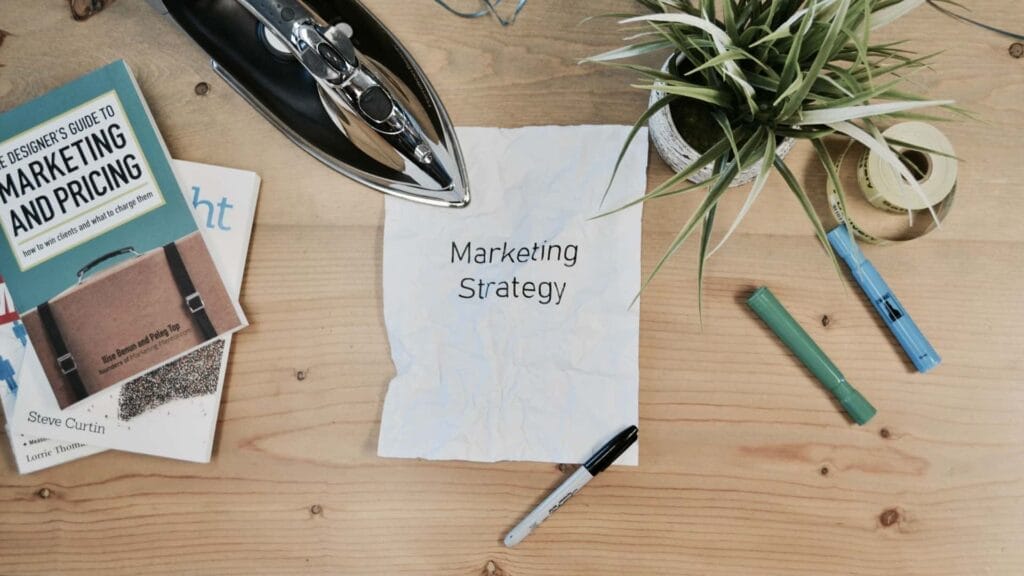 5. Content is key in the online world
Search engines and social media networks know one thing and that's content. Whether it regards news, product information, text, images, video, infographics, reviews, user's opinions, forums, or questions, your content must be able to promote your business online.
This process of content marketing, when done correctly, can ensure your business the much-awaited online success.
If your niche is not as content-rich as SEO, it can be challenging, but with careful thought, you can find a solution.
Initially, you can start a company blog and offer details about your products or services and how they can respond to customer's needs. Also, you are free to share industry tips and news, or you can talk about the leaders in your industry, and so on.
6. Mobile markets are definitory
Besides desktops, you should also ensure that you offer your users a mobile-friendly version of your business website that they can access on the go.
You can also benefit from the different mobile markets like the Apple app store, Google Play, or Amazon marketplace. There are millions of users downloading different kinds of apps and games from those markets on a regular basis and if you don't have an app about your business submitted in those stores, they can't find you.
Depending on your area of expertise you can create a content-rich app, a game or a showcase app. If you are selling a product, the app can consist of more images and videos about your products in a mobile-friendly format.
The possibilities are endless and the only limitation is the budget you decide to allocate for establishing your presence in the mobile markets.
7. Advertise your business
The Internet offers plenty of advertising tools suitable for promoting a small business online. The following are the most employed:
Advertise with Google Ads – Google has the largest advertising network in the World and you can use it to promote your business online. Based on a pay per click (PPPC) system it can get your ad to millions of people using Google to search the web and the millions of websites that post Google ads.
Advertise with Yahoo/Bing Ads – Yahoo and Bing use a system similar to Google – they use their network to show the ads and other websites running their ads.
Direct Advertising – If you don't prefer the PPC advertising model you can find websites relevant to your business, get in touch with them and negotiate with them for showing your ads.
Conclusion
In the above there are outlined only 7 of the available tools you need to have in your arsenal to promote your business online. These are the most efficient methods that are also proven to work by generating a high return on investment.
Always keep in mind that slow but steady progress is better than no progress. So, be patient and work hard to achieve your business goals.
If you are new to taking your business online, the best way to get started is to create a user-friendly website and we are here to guide you, helping you to promote your company in order for you to enjoy a high return on investment.